Aaron William Kuckewich Bonar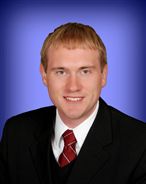 Bio
Aaron William Kuckewich Bonar is a native Hoosier. Originally from Terre Haute, Indiana, Aaron attended Wabash College in Crawfordsville, Indiana, where he double majored in Political Science and German and minored in Russian. Aaron graduated summa cum laude from Wabash and was inducted into Phi Beta Kappa. After Wabash, he was admitted to the Maurer School of Law at Indiana University, Bloomington. He enrolled initially in the J.D. program, but later joined the joint J.D./Ph.D. program in Constitutional Design offered by the Center for Constitutional Democracy. His research focuses on participatory constitutional design with a regional focus on Liberia.
Research and Career Interests
Aaron's research focuses primarily on participatory constitutional design. His goal is to create a process by which a country undergoing constitutional reform could design a participatory mechanism to include the majority of the public in many stages of the reform process. While his current research focuses on Liberia, he is interested in learning how such a mechanism could be designed for other states. Once he has completed his doctorate, Aaron wants to enter the field of international development, ideally working for groups that specialize in constitutional reform.
Dissertation Title
By the People, for the People: Designing an Effective Public Participation Mechanism for Liberia's Constitutional Reform Process